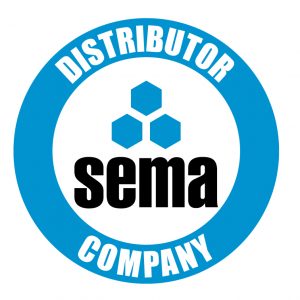 When was your Racking last inspected?
Damaged or unsafe racking presents a significant risk in the workplace.
Can you remember when you had your racking last inspected? Any failures can have a serious impact on a warehousing operation. This can lead to potential loss of product, a threat to human life, and ultimately penalties.  Companies can receive heavy fines and possible imprisonment.
We are a SEMA Registered Company!
Every Member of SEMA has achieved or is committed to achieving certification to BS EN ISO 9000 in interface with a Quality Assessment Schedule (QAS 2000). This means dealing with the specific requirements of design, manufacture, and installation of the principal products supplied by the Association Members.
QAS 2000, developed in conjunction with BSI and other leading authorities and organizations from the storage industry (including designers, manufacturers, distributors, and regulatory bodies), specifies the relevant codes of practice and standards for the industry.
The documentation and regular assessment required for compliance with QAS 2000 assure the provision of a QUALITY product or system designed, produced, and delivered in a systematic and well-managed way.
To read our latest e-shot CLICK HERE >. If you would like more information please feel free to contact us by email or call us on 01905 757506.